End to End Application Performance Monitoring
Application Performance from the User's Perspective
End User Experience Monitoring
Top digital performance for happy users.
Business processes in all industries run digitally to a large extent. Your customers expect 24/7 availability of your web store, customer portal or online banking. Your employees need reliable access to SAP, CRM, office or specialist applications for their daily business.
Ensuring top performance of digital services for customers and employees is absolutely crucial to the business. If business-critical applications respond slowly or with errors, or if IT systems are not available at all, employee productivity and customer satisfaction decline. Business processes slow down or stagnate, agreed service level agreements are not met, and customers leave. This causes high revenue losses and follow-up costs for every company. IT management and the IT department are responsible for digital "business continuity" and thus directly for business success.
BUSINESS-CRITICAL BLIND SPOT: THE END USER PERSPECTIVE
To ensure the availability and performance of business-critical applications, most IT providers use monitoring solutions to observe individual layers and components of the infrastructure, such as the network, database or application server. However, the dependencies and dynamics in modern IT environments are so complex that service providers cannot draw sufficient conclusions about the quality of business-critical IT services at the user end from monitoring individual components: The user perspective remains a blind spot.
With end-to-end monitoring of digital business services from the user's point of view, you gain visibility into how your users are experiencing IT services at the end of the IT service delivery chain.
Optimize the availability and performance of your digital environment. Servicetrace Application Performance Monitoring (APM) provides detailed 24/7 information on the status of your most important digital services and processes – from the perspective of your employees and customers, at locations worldwide.
End User Monitoring with Software Robots
A Servictrace Software Robot is a "user simulation" that handles business-critical applications in the same way as your employees and customers. Technologically, the Software Robot performs automated user-defined transactions on an application's graphical user interface (GUI): It identifies content on the screen, clicks on elements, and enters characters. In this way, the software robot can log in to Citrix farms, send emails, perform SAP transactions, call up web pages – and thus run through your most important digital processes.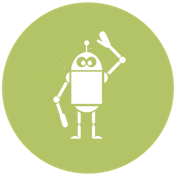 The Servicetrace Software Robot…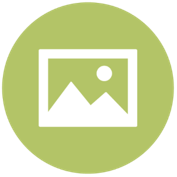 ...recognizes images, patterns and characters on the screen...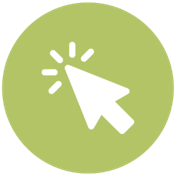 ...performs mouse clicks...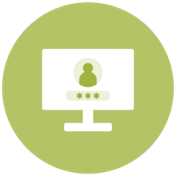 ... enters keystrokes ...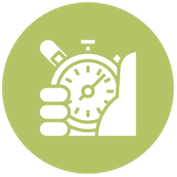 ... measures response times for every transaction ...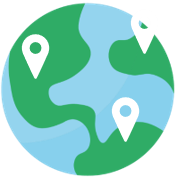 ...in locations worldwide.
The key: unlike human users, the software robot works around the clock and measures the response times for each individual transaction down to the millisecond. How fast does your web store load? Are your cloud applications available? How long does it take to log in to the customer portal? Servicetrace software robots provide 24/7, site-specific end-to-end measurement data at regular intervals for your IT service management and alert application managers in case of problems or errors.
End to End Monitoring: Application Performance from a User's perspective
Understand user experience, optimize application performance, manage service levels
Servicetrace APM Dashboard provides a real-time overview of the status of your most important applications at worldwide locations – with drill-down to detailed information.
Servicetrace APM Alerting alerts critical performance values to service managers – and provides a powerful analysis package for quick troubleshooting.
Servicetrace APM Reporting automatically creates and sends SLA reports for your service level management – service level monitoring for transparent and traceable billing of delivered IT services.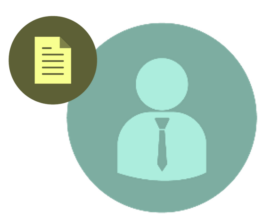 Service Level Management has valid E2E metrics for agreeing service level agreements (SLAs), can monitor the availability and performance of digital services for specific locations, and can report the IT service quality delivered to customers and other stakeholders.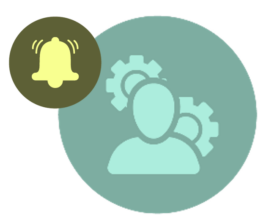 If performance fluctuations occur at certain locations or for certain IT services, responsible system managers immediately receive appropriate alarms with relevant information for troubleshooting and can react proactively before users are affected.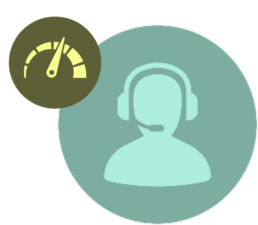 The helpdesk does not have to wait until customers report problems, but is always informed about the performance at worldwide locations and can respond to inquiries competently and in a solution-oriented manner. The improved IT performance also reduces the helpdesk's workload in the long term.
Why customers choose Servicetrace E2E Monitoring
Free Webcast: Digital Experience Monitoring
Discover a powerful software robotics technology for synthetic E2E monitoring.
"For our technical administrators, infrastructure monitoring remains important. For our service managers, the user perspective is critical."
– Jens Hübel | Head of IT Control Center | City of Frankfurt
"If performance problems occur, the robots inform us in detail. We can quickly identify and eliminate the error causes – before the users are affected."
– Maik Wieduwilt | System Manager | kubus IT
"We previously charged for IT services on a flat rate basis because we didn't have accurate metrics to charge at the service level. These numbers are given with Servicetrace monitoring."
– Jens Hübel | Head of IT Control Center | City of Frankfurt
"There were two key decision criteria: the ability to automate reliably in Citrix environments and the ease of use."
– Maik Wieduwilt | System Manager | kubus IT
"The monitoring workflows are set up rapidly and conveniently."
– Lukas Weberruß | Head of Professional Services & Support | Fujitsu
"As a municipal service provider, we move sensitive data and processes. We definitely need an access-proof solution that meets data protection requirements."
– Jens Hübel | Head of IT Control Center | City of Frankfurt
Connect E2E Monitoring to your APM system with just a few clicks
Extend your existing application performance management with Servicetrace end-to-end monitoring to include the user perspective and gain an all-round view of your digital landscape. Use the fast and easy connection via GatewayOne and send E2E measurement data to APM solutions like Dynatrace, Splunk or SCOM.
End-to-End-Monitoring | Related Content