Here at Servicetrace, the term enterprise process automation means successful company-wide process automation that is easy to operate, centrally controlled and highly scalable. Meanwhile, our company isn't simply chasing the latest trends; through enterprise process automation, we were pioneers of enterprise RPA, as well. After the initial hype surrounding robotic process automation, however, disillusionment soon followed: There was no company-wide approach to RPA; it focused on simple task automation; and it offered too little governance, scalability and collaboration. These are precisely the aspects the X1 platform is designed to facilitate.
Companies will only realize the full potential of RPA when they strategically introduce and manage RPA across the enterprise. This is why X1 covers all the steps involved in process automation in one central solution. It empowers people without IT skills to engage in RPA while also enabling central management and control from the top down. In addition, X1 is able to automate long and complex processes.
For successful enterprise automation, X1 combines a unique lifecycle methodology with proven IT concepts and patented technology made in Germany. The following technologies and components are the cornerstones that determine the success of enterprise process automation.
END-TO-END PROCESS MODELING
X1: Process modeling in BPMN 2.0
---
The process is the foundation and starting point for RPA. Many organizations already use software for business process management. Servicetrace has therefore integrated a proven business process management engine into the X1 platform.
With X1, you can model and document your processes directly in BPMN 2.0 (Business Process Model and Notation), the common specification language for business processes. Importing existing process documentation in BPMN 2.0 is also quick and easy.
Working together in the BPMN 2.0 standard is efficient and creates synergies. In addition to providing a constant overview of your entire process landscape, X1 can quickly analyze which processes are suitable for RPA and what potential is still waiting to be tapped.
RPA STANDARDIZED IMPLEMENTATION
Effective X1 Lifecycle Management
---
Successful process automation requires interdisciplinary skills, including an understanding of one's core business; detailed process knowledge; and expertise in project management, RPA and IT. According to analysts, many organizations underestimate the complexity of RPA – especially the aspect of collaboration among all the parties involved.
X1 is therefore specially designed to serve as a single platform on which X1 Collaboration Management brings all participants and RPA stakeholders together. It offers effective and efficient collaboration across country borders and time zones. With X1, you can control RPA users and virtual RPA teams in various specialized fields. You can also define and manage handover and approval processes and oversee all the security- and compliance-relevant aspects at hand, such as the identification and authentication of employees and bots.
Learn more about X1 Lifecycle Management
RPA USER & TEAM MANAGEMENT
X1 Collaboration Management
---
The heart of the platform is X1 Lifecycle Management, which is unique in the industry. This allows you to plan RPA holistically in an end-to-end approach. X1 Lifecycle Management encompasses and structures all the project and lifecycle phases of RPA while integrating all the parties involved.
X1 Lifecycle Management guides business users through the entire RPA process in an understandable way. This also includes quality assurance that safeguards high-quality automation results. In addition, the X1 Lifecycle starts even before the actual automation takes place: Which processes are suitable for RPA? Which add the most value? With X1, you can obtain answers to questions like these in the very first lifecycle phase. This will then enable you to quickly identify processes with a high success rate and achieve a critical mass.
With X1 Lifecycle Management offering standardized interfaces and data formats that drive internal standardization, X1 enables a structured, company-wide approach to RPA. This increases transparency and improves the control and measurability of RPA.
Learn more about X1 Collaboration Management
Scalability describes the ability of a system to grow and handle an increasing workload. In IT, it has long been a widely used term: After all, software applications need to be able to cope with an increasing number of tasks.
Scalability is therefore a relevant aspect of the industrialization of RPA. According to analysts, only 12% of companies are currently able to scale up their RPA in a dynamic and efficient way.
As a platform for enterprise RPA, X1 features integrated scaling technology that is based on multiple patents. X1 Scaling enables several RPA sessions in parallel, which results in highly cost-efficient RPA scaling. In fact, various RPA market analysts rate X1 Scaling as the leading scaling technology for RPA.
Learn more about X1 Scaling
ENTERPRISE RPA GOVERNANCE
X1 Governance enables centralized control
---
X1 makes RPA transparent and controllable throughout an organization. The X1 platform is also multi-tenant capable, which allows you to offer RPA as a service to "customers" within your company. Individual divisions or departments then only see their own data when required. Administrators, meanwhile, have constant control of all their RPA projects and RPA stakeholders, along with their status, progress, and success. X1 makes this all available on a company-wide basis on one central dashboard.
In addition, X1 clearly shows you which people, departments, processes and other software applications are involved. You can evaluate individual RPA projects or all of them at once according to various criteria and aspects. Extensive controlling and analytics functions monitor the status and measure the success of your RPA. This also includes profit analysis and return on investment calculations.
Here are just a few of the areas you can control with X1 Governance: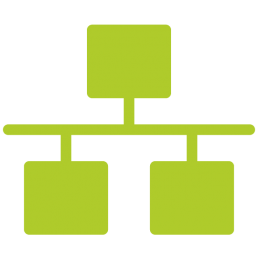 Process and pipeline management
With X1, you can model processes, check which are suitable for RPA and determine which of them add the most value. This will enable you to manage your RPA pipeline and keep it constantly filled.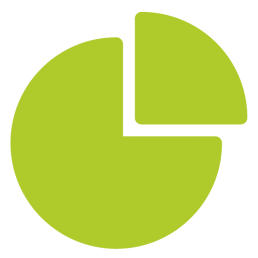 Project and portfolio management
X1 makes it possible to manage all the RPA projects throughout your organization. You can oversee the status, progress and success of individual projects – or all of them at once.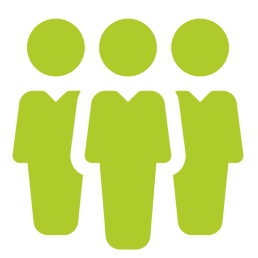 Role-based access management
X1 has a role-based access and authorization concept. This allows you to manage user identification and authentication, as well as roles, responsibilities and rights.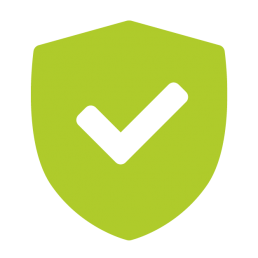 Security and compliance management
With X1, you can manage security and compliance requirements transparently and comprehensibly. The solution also offers an extraordinarily high security standard.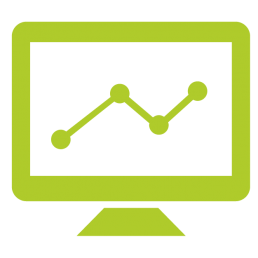 Controlling and analytics
X1 analyzes execution, success and resource utilization in the context of RPA. With this data, you can continuously optimize the benefits you gain from this type of automation.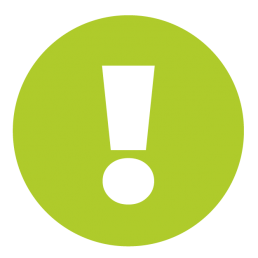 Change management
To keep the stability of your RPA implementation high, X1 can easily tell you when systems are not available (due to updates, for example). Automation will then continue to run stably  outside of such downtimes.
In RPA, the most relevant security risks are unauthorized access to sensitive information, fraud and data loss. This is why X1 has a comprehensive security concept. Having started with the very development of our software, it has since resulted in a unique security technology that is based on several Servicetrace patents.
To prevent unauthorized persons from accessing or spying on sensitive data during the process flow, X1 Secure Sessions run as invisible desktop sessions. This is similar to the idea of "dark processing". X1 Secure Sessions thus offer particularly high access and viewing protection when running RPA.
Numerous other security features, such as encryption of sensitive data, a role-based access and authorization concept and common security principles (e.g. segregation of duties, least-privilege principle) offer you the highest RPA security standard on the market. This has also been affirmed by leading analysts, who rate the security of the X1 platform as exceptionally high. With X1, you can automate with maximum security.
More about X1 Secure Session
The detailed X1 Security Concept