Application Performance Monitoring Software
Digital Performance from the end user's perspective
Today, most of the business processes are digital. The availability and performance of digital applications for end users are the key to success. To keep your business running, your employees and customers must have reliable, round-the-clock access to high-performance IT services – ranging from web stores and SAP to CRM and office applications.
Performance issues or even downtime of important applications have significant negative effects: Employee productivity and customer satisfaction decline, business processes slow down or stagnate, and agreed service level agreements between providers and users are not met. This means high losses, lost revenue and follow-up costs for every company.
Optimize availability and performance of your digital environment. Servicetrace Application Performance Monitoring (APM) provides detailed information 24/7 about the status of your most important digital services and processes – from the perspective of your employees and customers, at locations around the world.
Proactive Application Performance Management
---
Modern applications are operated in complex and dynamic environments across numerous distributed components, often managed by different departments or providers. Even if all these individual components of the service delivery chain are monitored on the provider side, it is still possible that performance problems may arise for the users.
The end users subsequently report the problem to the helpdesk – and not until then the provider is informed and can start the troubleshooting and recovery. But at that point, the damage has already happened, the employees are annoyed, the customers are upset – and until the issue is finally fixed, the colleagues remain unproductive and, in the worst case, the customers move on to the competition.
When it comes to application performance, it is crucial for your business not to react but to take a proactive approach. This means that before users report errors to you, you are already well informed about the issue, or even better: you have resolved the problem before it affects your users. End-to-end monitoring makes proactive application performance management possible.
End User Monitoring with Software Robots
---
Servicetrace software robots handle your most important digital applications the same way your employees and customers do: They identify content on the screen, click on elements and enter characters. This enables the software robots to log on to Citrix farms, send e-mails, perform SAP transactions, call up web pages – and thus carry out your most important digital processes.
The clue: unlike human users, the software robots work around the clock, at locations distributed around the world, and measure the response times for each individual transaction to the millisecond. How fast does your webshop load? Are your cloud applications available? How long does it take to login to the customer portal? Servicetrace software robots provide essential and reliable data for your application performance management.
The way our software robots work: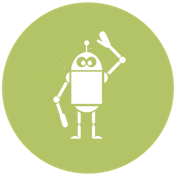 The Servicetrace Software Robot...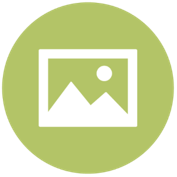 ...identifies images, patterns and characters...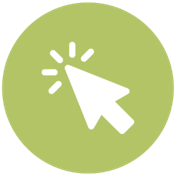 ...performs mouse clicks...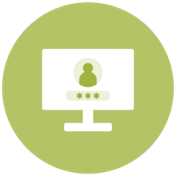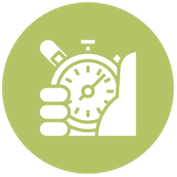 ...measures response times for every transaction...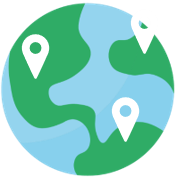 ...at locations worldwide
Free Webcast: Digital Experience Monitoring
Discover a uniquely simple software robotics technology for application performance monitoring. Introduction and overview in subject and software
Application Performance: at any place, at its best and fully transparent
Servicetrace APM Dashboard provides a real-time overview of the status of your most important applications at global locations – with drill-down to detailed information.
Servicetrace APM Alerting alarms service managers when critical performance values are reached – and delivers a powerful analysis package for rapid troubleshooting.
Servicetrace APM Reporting automatically compiles and sends SLA reports for your service level management – easy Service Level Monitoring for transparent and traceable billing of the IT services delivered.
Who benefits from End User Experience Monitoring?
---
Customer helpdesk: global services at a glance
The helpdesk is informed at all times via dashboard about the service quality at the users and is able to react confidently ("We know the issue and the cause and will fix the problem in time.")
IT Management: ensure performance proactively
With the help of alerts and analysis packages, IT can identify bottlenecks and failures at an early stage, remedy them quickly and in a targeted manner – or even proactively prevent them.
Service Level Management: comprehensive SLA monitoring data
IT Service Management can meet and verify the Service Level Agreement (SLA) between provider and customer with service level monitoring and SLA reports.
"Infrastructure monitoring continues to be important for our technical administrators. For those responsible for service provision, it is the user perspective that is crucial".
– Jens Hübel | Head of IT Control Center | City of Frankfurt
"In case of performance problems, the robots inform us in detail. We can quickly identify and eliminate the root cause of the error – before it affects the users".
– Maik Wieduwilt | System Manager | kubus IT
"In the past, we used to charge for IT services at a flat rate because we did not have exact billing at the service level. These values are now available with the Servicetrace monitoring metrics".
– Jens Hübel | Head of IT Control Center | City of Frankfurt
"There were two main selection criteria: the ability to provide stable automation in Citrix environments and ease of use."
– Maik Wieduwilt | System Manager | kubus IT
"Workflows are set up quickly and conveniently."
– Lukas Weberruß | Head of Professional Services & Support | Fujitsu
"We want to offer secure municipal IT services. It is therefore essential that we have a monitoring solution that provides secure access and meets data protection requirements."
– Jens Hübel | Head of IT Control Center | City of Frankfurt
TRY APPLICATION PERFORMANCE MONITORING FOR FREE
Discover Workflow Studio for Application Performance Monitoring for 30 days. With video tutorials and live training.
Why Servicetrace End-to-End-Monitoring? Unique features
---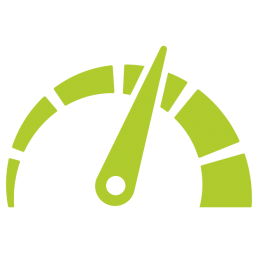 Scalable automation
Cost-efficient scaling through parallel sessions on one end device or virtual machine.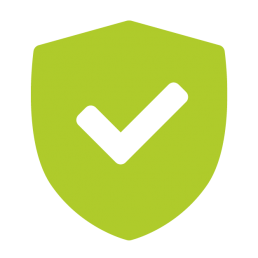 Stability
Reliable running stability thanks to integrated error handling routines (i.e. if popups or failures of the monitored application occur).
End User Experience Monitoring
---
Get connected: Include Servicetrace end-to-end monitoring in existing application performance management solutions such as Dynatrace APM with just a few clicks.
Find out more
Whitepaper: End User Experience at its best
Discover the combination of real user and synthetic monitoring.
We would be happy to inform you about Servicetrace Application Performance Monitoring.
Just get in touch with us today.
---