Servicetrace has been developing innovative Robotic Solutions for 15 years – entirely "made in Germany". As early as 2004, we were among the first to start developing software robots and automation solutions. This pioneering spirit and ambition to shape the digital future and working world of our customers continues to set us apart today.
What makes us different? We always place the end user at the centre of our thinking and development includes close collaboration with customers. Our products give people and organizations freedom from tedious, repetitive tasks to get back precious time for new ideas and innovation.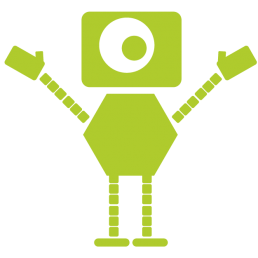 A world which enables employees to add value to corporate success with a genuine human touch – supported by software robots.
We strive for a work environment that focuses on people's creative abilities and for jobs with high saisfaction that increase the competitiveness of companies.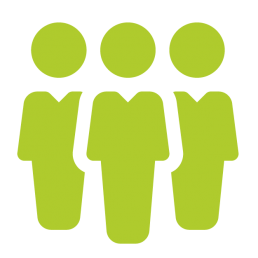 Our automation solutions release growth potentials that enable our customers to achieve sustained business improvement and really drive success.
With just a handful of talented individuals and some innovative ideas, we got off to a great start in 2004. Today, our management team consists of experienced leaders and experts who are committed to driving the sustainable growth and business success of Servicetrace.
Markus has been at the forefront of software robotics for more than 15 years and is a beacon of innovation, always searching for even simpler and better solutions for Servicetrace customers of today and tomorrow.
Markus has been at the forefront of software robotics for more than 15 years and is a beacon of innovation, always searching for even simpler and better solutions for Servicetrace customers of today and tomorrow.
Frank has been in international sales and sales management of solutions in ERP, BPM/ RPA and BI for 25 years.
He constantly focuses on customers and their needs. The solution offered evolves from intensive dialog: it must perfectly meet the customer's requirements and increase his company's value in the long term.
Rainer has worked for over 20 years in critical leadership roles in software companies, always with a focus on the creation of complex enterprise-capable software systems specializing in system monitoring, application performance monitoring and software robotics.
"Who always does what he is already able to do always remains what he already is."
Henry Ford
Roelof has over 20 years of experience as a product manager and product owner at internationally operating software manufacturers. Following the philosophy of "challenging traditions and daring innovation", he designs the solutions of tomorrow today.
"Simple can be harder than complex; you have to work hard to get your thinking clean to make it simple."
Steve Jobs
Uwe Sendrowski
Head of Business Devt & Partner Management
Uwe brings a wealth of 30 years IT experience in sales, service and partner management within major global organisations. Uwe has a keen sense for strategic relationships and is a treasure chest of creative business ideas as well as pragmatic solutions that lead to profitable, win-win outcomes for both customers and partners.
"Only personalities move the world, never principles."
Oscar Wilde
Maria is an international marketing specialist and has been working in marketing since 2002. Her career covers positions in various industries and countries, both in marketing research and marketing management. In addition to leading the marketing team, she is also operationally involved in online and campaign management.
"In good times, people want to advertise. In bad times, they have to."
Bruce Barton
Christian has spent 15 years in IT consulting, most recently in the areas of software robotics, service monitoring and data analytics as a true frontline subject matter expert . Together with his team, he manages cross-industry automation projects – right from the selection of suitable processes, to go-live.
"Recognizing the problem is more important than finding the solution, because the exact representation of the problem almost automatically leads to the right solution."
Albert Einstein
Anna has been working in the HR sector since 2012 in both specialist roles and generalist positions within various industries. Alongside operational HR work, her focus at Servicetrace is on change management, organizational development and other strategic subjects such as talent management.
"You're only as good as the people you hire."
Ray Kroc
The experience gained from more than 15 years of customer projects in software robotics flows directly into product development. Innovation that works: simple handling, safe operation and high scalability of our solutions are the top selection criteria for our customers.