July 1, 2019BlogApplication Performance Monitoring
Dynatrace users appreciate the comprehensive and in-depth analytics of the dynatrace Dashboard, which visualizes the status of all levels and components of the IT infrastructure and real user activities. The key figures for system components and user activities provide an excellent data basis for cause analyses in the event of an error. The use of Servicetrace Software Robots is also recommended for proactive application performance management, which can detect bottlenecks at an early stage and eliminate errors with foresight.
Servicetrace robots collect 24/7 location-related data on the performance of digital processes from the user's point of view. The virtual employees feed the dynatrace dashboard around the clock with objective measurements of availability and performance for each transaction, at any time and any place. They escelate critical metrics to service owners who can take immediate action to restore service quality. With 
integration of the Servicetrace solution for Robotic Process Automation
 you can even automate system-healing activities. Extend your dynatrace environment with Servicetrace Software Robotics and gain a true 360° view and full control over the performance of your IT landscape.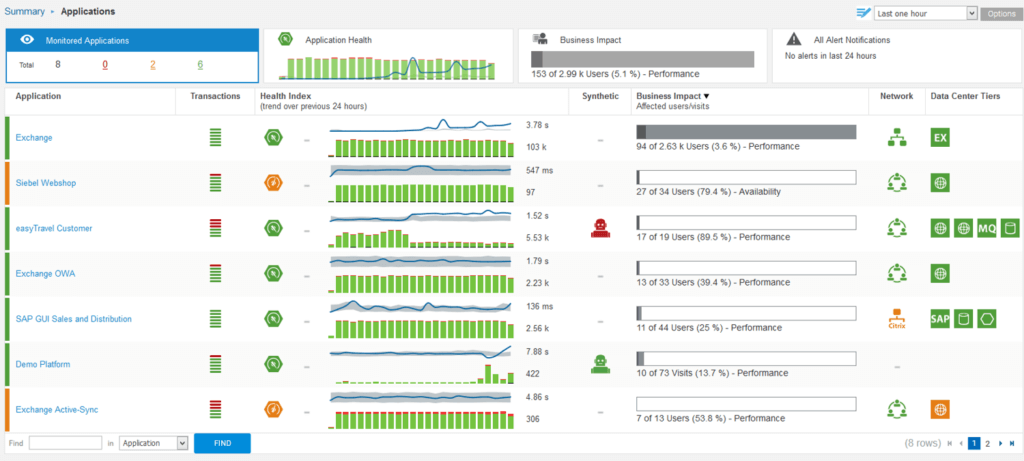 Servicetrace Software Robotics offer dynatrace users
a true alternative to dynatrace Enterprise Synthetics. And even broader in application: Servicetrace Software Robots handle any application in any environment (Fat and Thin Client, Java, Web, Citrix…) without exception.
an even more comprehensive application Performance Management platform extended by 24/7 global synthetic measurements for a continuous, comprehensive 360° view of your company-wide IT landscape
a mature and innovative software robotics technology that efficiently automates your APM environment
The dynatrace-Servicetrace integration at a glance:
download Solution Paper.