In automation with Robotic Process Automation (RPA), sensitive data may also be processed. How can industries and company departments with high data protection requirements automate compliant and secure? You should pay attention to these security features in an RPA solution.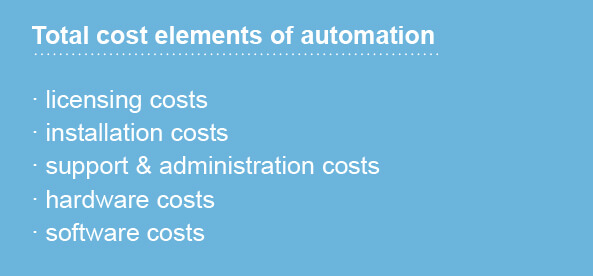 With RPA, software robots execute processes automatically – and accordingly, process the necessary data for this process. So what about RPA's (data) security?
The first thing you probably think of when you think about data security is high data encryption. But there are some other very relevant aspects. In the banking and insurance sector, for example, so-called "dark processing" plays an important role. This means that automation must take place in the dark, i.e. not visible. Furthermore, banks and insurances must ensure that no one can access the automation.
In general, an RPA solution should at least ensure access and data protection.
Relevant security features at RPA: You should pay attention to the following


The automation platform XceleratorOne (X1) has a particularly high safety standard compared to the market. This is based on the multiple patented security technology X1 Secure Session. This offers enterprise customers significant advantages in terms of security, scalability and stability.
The X1 Secure Session technology, and therefore the entire X1 platform, features four integrated security features that provide organizations with automated and unparalleled data and access protection.

X1 users can define exactly when and which data is made available to the X1 Bot during the automation process.
With X1 you can therefore configure and control the use of data in accordance with the principles of data protection and data minimisation required by the DSGVO.